2020 Lexus ES Reviews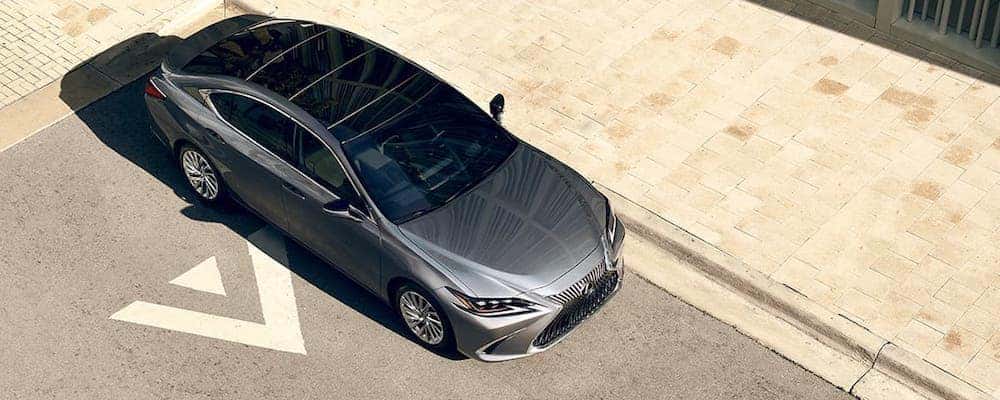 Critics love the 2020 Lexus ES, and we're certain Long Beach drivers will too. Today, we'll go over a few highlights from the auto industry experts and see what aspect of the new Lexus ES they enjoyed most. Turn to Lexus of Cerritos for all things Lexus!
Kelley Blue Book
Kelley Blue Book gives 4.8 out of 5 stars in their Lexus ES 350 review, saying:
"…another solidly reliable Lexus sedan," with "superb build quality, tranquil traveling, great resale values, lots of standard equipment, and so on…"
That's not all, however. The review goes on to praise the "assertive looks and sharper dynamics," along with the available hybrid powertrain that "mixes abundant power with 44 mpg."
Edmunds
The Lexus ES review from Edmunds with 8.1 out of 10 stars shares the same sentiment:
"It's easy to see why the ES endures. It's a quiet, comfortable, well-built sedan with an appealing mix of luxury and value."
Edmunds also noted the sporty exterior and interior, with an aggressive profile and lower seats, as well as the "crisp-looking infotainment system" with its simple touchpad control, Apple CarPlay®, and Amazon Alexa capabilities.
U.S. News
U.S. News also gives the Lexus ES a glowing review, with 8.1 out of 10 stars and this statement:
"It's one of the smartest buys in the luxury midsize car segment," with "one of with highest predicted reliability ratings in our rankings."
With a starting price of $39,900 MSRP*, the Lexus ES is a great value when you consider what you're getting–"its well-constructed cabin showcases an appealing collection of luxurious materials." U.S. news also highlighted the "full suite of advanced safety systems," and its "roomy cabin and large trunk."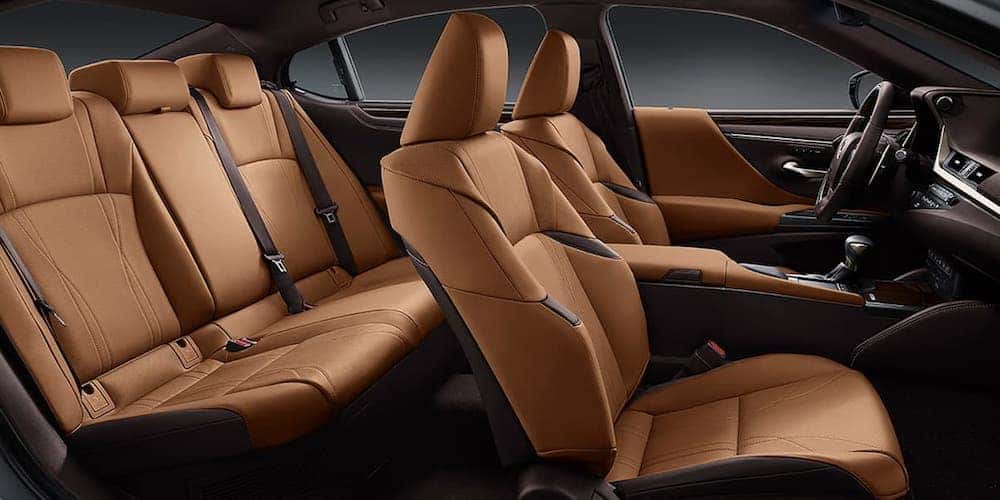 Find a New Lexus ES 350 for Sale in Cerritos
Based on these reviews alone, you can see the Lexus ES 350 has some great features and design elements, including:
Hybrid powertrain
Striking exterior design
Build quality and reliability
Smooth and quiet ride
Spacious and luxurious interior
Smartphone and Amazon Alexa compatibility
Advanced safety systems
But that's not it! There's so much more to this luxury sedan that you have to experience yourself at our Lexus dealership near Cerritos. Contact us today for more information, to learn about the Lexus ES 350 maintenance schedule, or take some time to compare the Lexus ES vs. Lexus IS.
More on the Lexus ES
Critics love the 2020 Lexus ES, and we're certain Long Beach drivers will too. Today, we'll go over a few highlights from the auto industry experts and see what aspect of the new Lexus ES they enjoyed most. Turn to Lexus of Cerritos for all things Lexus! Learn More 2020 ES Interior ES Inventory Kelley Blue Book Kelley…

Luxury lovers around Cerritos have been raving about the 2020 Lexus ES interior – and it's not hard to see why! The latest ES delivers that high-end luxury driving experience that Lexus critics and fans crave, along with plenty of cutting-edge features that elevate your driving experience to soaring new heights. Get a sneak peek…

Starting at $39,900 MSRP*, the 2020 Lexus ES 350 is an affordable luxury sedan loaded with top-of-the-line features and specs. Whether you're looking for infotainment, convenience, or performance, this Lexus sedan has you covered. From the interior to under the hood, each part of this vehicle is built to enhance your Torrance drives! For fuel…